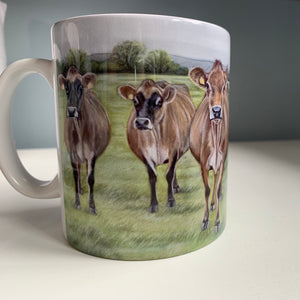 A striking mug featuring one of my original pastel paintings.
Add a touch of countryside charm to your home with one of my wild-life inspired ceramic mugs.
The mug recreates my love of wildlife.This is a quite a common scene in rural Northern Ireland.The aim in my drawings is the capture the reality and the characteristics of the animal.I work from photo reference but I feel you always need to experience seeing the animal in real life in order to create the best painting possible.
A great gift especially for any wildlife lover.
These versatile pieces have been designed to be used and enjoyed everyday.
Each mug comes finished in a brown box and wrapped in brown paper.
made from:
Ceramic. The mug is dishwasher proof.The mug is generously sized and glazed to a very high quality.
dimensions:
Height 9.3cm Diameter 8cm