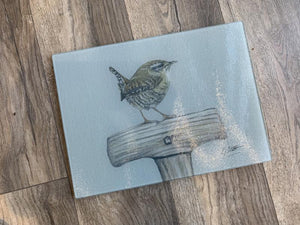 This glass chopping board features a textured, hard-wearing and heatproof surface, along with anti-slip rubber feet.
Size: 28.5 x 39 cm with rounded corners. They are perfect for a country home gift or you can keep them for yourself for a stylish touch in your home.Being born on a farm in rural Northern Ireland has inspired me to paint farm animals using soft pastels which brings the animal to life.
Designed and printed in Northern Ireland.